Tap In 2 Love
Attracting Your Ideal Life Partner with EFT
with Lindsay Kenny, EFT Master
This class has already taken place and we haven't scheduled another yet for this year.

Class Logistics About Facilitator Registration Benefits


"I've been in a healthy, happy, loving relationship with Jack Kenny for over 25 years(that's Jack and me to the left). I had been "fixing people up" myself since I was in Jr. High and loved doing it. So I decided to do it professionally and founded The Professional Connection, a match-making agency, in 1986.

I was in the process of doing research for The Professional Connection when I found Jack! What a coup that was! Call me a romantic, but I want everyone to be as happy as we are.

During my 5 years as a matchmaker I introduced over 130 people who got married. And I had an 85% success rate in other long-term relationships. Now, with EFT, I've continued to help clients find their ideal partners or help them with existing relationship challenges. It's one of my specialties and I love doing it. Plus, it's so much easier with tapping!

I've made relationship a part of my business and know that most people seek their mates with the wrong criteria and for the wrong reasons. You find someone to date with that formula, but not a lasting, compatible, life partner. Most people don't realize there are many vital elements to finding true love. And, most people go into a relationship dragging their old baggage with them from past relationships. (How's that working for you? :-)"

Benefits from taking Tap In 2 Love:

> Stop the patterns that aren't working for you...
> Attract the love you seek and deserve.
> Learn what works and what doesn't.
> Save yourself a LOT of future heartache and frustration.
> Tap In 2 the love you deserve!

Valuable lessons you'll learn during Tap In 2 Love:

T

he "Five Fatal Flaws in Finding Love"

How to release past relationship baggage
How to change your limiting beliefs about love
How to let go of your fear about relationships!
The vital difference between "Aggreement vs. Alignment" in relationships
The Five "C's" for Healthy, happy, harmonious relationships
Ways to identify your "ideal" life partner
How to attract that person


There are so many deserving people out there, like you, trying to find their soul mate. And it's my mission to help them. So I'm making this class highly affordable so YOU can attend. However, space is still limited and you need to pre-register to attend.

$175*

*includes $500 in bonuses

Space is limited, so you must pre-register to attend

You will be directed to a confirmation page immediately after registering.
If you do not receive that page, please let us know, so we can redirect you to it.
Cancellation Policy

Time and Dates: TBA

Location and Accommodations: Novato Oaks Inn, Novato, CA 94941
The Novato Oaks is located in the Marin County, 15 - 20 minutes north of the Golden Gate Bridge.


The Novato Oaks Inn:
215 Alameda del Prado, Novato, CA 94949
415-883-4400

It is important (but not mandatory) that participants stay at the hotel and we have negotiated some nice room rates for you. We'll have some evening events, tapping with each other and socializing. And you'll want to stay there, it's a lovely hotel, for a low price, for the Bay Area.

Rooms from $129 if booked 30 days before the event.
Hotel and sales taxes will be added to the room prices.

Meals: There are numerous choices for lunch and dinner the other days. Those who have cars will most likely be willing to share rides to different restaurants.

_________________________________________________________
It's not only possible, but highly likely, that if you come to this class and follow our guidelines you could attract the right person sooner than you think. Life is definitely more fun and rewarding when you share it with someone you love.

Important notes: If you want to just date, or you're already married, then this isn't the class for you. Also, this isn't a "matchmaking" opportunity and we're not looking to fix you up with anyone in the class. This weekend is intended to give you the tools you need to find your ideal life partner; someone with whom you are highly compatible, not just someone to whom you're attracted.

If you want to attract the love you desire and deserve, then please join us.

Cancellation Policy:

All fees are refundable up to 1 week prior to the course date, less a $20 administration charge. No refunds will be given within 1 week of the class. However, you may apply your paid tuition toward a future course, without a transfer charge.

Register now!
$175*



*includes $500 in bonuses
Contact us if you still have questions

Who are we?


This course was created by and facilitated by Lindsay Kenny. Lindsay is an EFT Master (one of only 28 in the world,) a Life Coach and an expert in relationships. Lindsay has over 35 years invested in helping people reach their personal and professional goals. She's a certified Trainer of Trainers for AAMET (the main certifying body for EFT,) and is the Founder of the EFT Institute™.
Comments about Lindsay and her courses: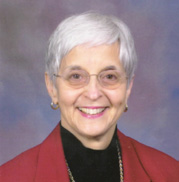 Lindsay Kenny has earned the honor of being an EFT Master. However, she is a master in many other ways. She is a master teacher, coach, mentor and human being. To know her is an honor and a privilege. She is a package of intellect, knowledge, compassion, wisdom, experience, creativity, humor, spontaneity and intuition that is exquisitely rare.
She brings all of these to her coaching sessions with her clients who experience outstanding results. She utilizes all of her talents as a teacher as well, helping practitioners to excel. To not have been the recipient of her coaching or teaching is a lost opportunity indeed. She is a gift to the world and to EFT.
Thelma Jones MD, FACP

Lindsay teaches the most in-depth skills in working with psychological reversal and complex issues of any trainer that I've experienced. I cannot recommend her workshops highly enough. Lindsay's Level 2 and 3 are invaluable and not to be missed or underestimated. My confidence is at an all time high, and I really feel that there is no issue that I cannot tackle.
Dr. Eric Robins, MD

After careful research, I sought the best EFT training and teachers, and traveled to California to learn from EFT Master Lindsay Kenny. ...I was deeply impressed with Lindsay's innovative use of EFT, which she has developed into ProEFT. It offers structured, simplified processes; essentially a blueprint to work with a variety of issues, simple to complex, to yield the most positive results efficiently. ProEFT works beautifully with my goal oriented focus and my desire for clients to experience results, quickly.
Meena Ramaswami, Psychologist and certified Pro EFT Practitioner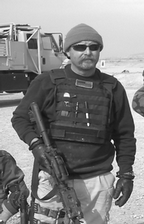 Hello Lindsay, I would like to say a special thanks to you...you are an amazing person. You do so much for everyone. It was an incredible experience being in the course and it's something I will never forget...I have learned so much about myself. This is without a doubt the most outstanding event in EFT training. The guidance you have given us will be the Apex of our training. Thanks so much.
Special Forces Trainer, Ray W