Welcome to the Ultimate Practitioners
Mentoring Webinars
with Lindsay Kenny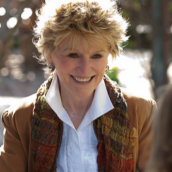 Our "Practitioners Mentoring Program" is now available by recordings. There are 10 classes (plus 1 bonus) and all but one are video webinars. Go directly to registration


This program is intended for Level 3 or
Ultimate Practitioner Workshop Graduates

If you not an EFT Level 3 graduate but have passed Level 3 requirements with another EFT trainer, please read these additional steps to get the most out of this Pro EFT Mentoring Program.

This program is intended to help with both AAMET mentoring requirements as well as for certification preparation. If you found your way here and are not a Level 3 or Pro EFT UPW graduate, click here to return the workshop page. Read about our Ultimate Practitioners Workshop™ and how you can qualify for this program.

We will be covering many topics during this program, including ones you will be able to choose as we proceed. Here are some subjects already requested, which we will most likely cover:

Marketing your practice including Specialties vs. Niches
Detailed work using the Ultimate Truth Statement to work on clutter, procrastination, being stuck, going towards a goal, performance issues and more
The PHOOSIE Method (OMG, you will love how easy this makes handling any issue!)
The Dan Rather Technique for weight issues and other habit-breaking issues
3-Deminsional Objects assessments
How to easily resolve conflicting issues or indecision such as: "Should I dump him or keep him?" "Should I take this new job , or stay with this crappy one?" etc.
Practice sessions and evaluations with students and (student) clients
Dealing with perfectionism (I'm sure none of you have experienced that personally:-)
Dealing with aversions (the "Ewwwww Factor")

Handling very complex issues

How to eliminate metal sensitivities in the body

Different ways to deal with challenging relationships, including my "Agreement vs. Alignment" work
Much, much more

These classes are webinars and some are teleclasses. All will be recorded via audio as well, including the webinars, for your access at any time.

I'm also including several FREE archived teleclass audios on:

Doing teleclasses (with tons of support material) This one could end up being its own separate teleclass, given the complexity.
Dealing with stubborn anger
Dealing with victims and lack of accountability
My Economic Empowerment teleclass
More audios and material on promoting your practice

The value of this program? Priceless, I hope; but the monetary value, if sold separately, would be over $500. The tuition for Level 3 Grads, however, is only $225!

Click on the icon below to register for this
package of 10 UPW mentoring webinar recordings
$225
Pro EFT Master Candidates click here
I'm sorry, but you cannot purchase the classes separately. They build on one another and doing them all, in order, is important. Remember these courses count toward your required continued education credits for AAMET and Pro EFT certification
!!Read this if you NOT an existing Pro EFT Level 3 /UPW graduate:
In order for you to be current with Pro EFT techniques, which we will refer to and use during these classes, you'll need to do a couple of things to qualify for this Mentoring Program:
Take our Pro EFT Basics and Beyond Level 1 and 2 Webinars (we GIVE you the Level 1 Webinar FREE when you register for the Level 2 webinar.)
Listen to our Bundling Baggage Teleclasses and read the Bundling ebook
Watch the Pro EFT Reversal Neutralization video and and read the eBook. Our Reversals are quite different from basic EFT
Register for both the Level 2 Webinar Recordings ($259) and Mentoring Program ($225) together ($484

When you register for the Level 2 Webinar, we will GIVE you the Level 1 webinar free, along with all of the other required learning material. You pay for one thing and get the rest free when you register for the Mentoring Program. How's that for a deal?
Register for the Level 2 Webinar Recordings only $259 (by using this link you are only paying for the Level 2 webinars. You must also purchase the Mentoring program, shown above

OR...

Pay for the Level 2 Webinar and Mentoring Program together $484

We will send you the other material free when you have registered for both the Mentoring Program and Webinars