During the 10+ years I've been doing EFT and evolving into Pro EFT™ I have amassed quite a few articles on a variety of subjects. I hope you can find a few below from which you would benefit. Many have teleclass audios or other supportive media where you can learn more about the topic of your interest.
Find audios that go with many of these eBooks on our Product Catalog page
Find other Pro EFT Products and Services
____________________________________________________
NOTE:
Please do not mistake our low prices for low value.

We actually offer some of the best EFT and Pro EFT™ materials available, anywhere. In fact, our clients tell us that our products are worth far more than what we charge. We make our audios, videos and articles affordable so we can reach more people with them
.

We hope you appreciate that
.
Take advantage of these
Pro EFT

™

"Website Face-lift Celebration" prices now.

Lindsay's Library of eBook Topics and Titles:
____________________________________________________
12 Tips for More Effective Tapping™
Read about the the most common challenges with tapping and how to fix
them. This ebook evolved from our popular 9-Stumbling Blocks of EFT in the mid 2000's. It will most certainly help you become more proficient with tapping and especially understanding some of the tenants of Pro EFT™
One simple Pro EFT™ technique in this eBook is tapping on both sides of the body (simultaneously with both hands) and by tapping on all 14 meridians (instead of the 9 taught with Basic EFT). You can increase your proficiency by over 56% with that one simple tip alone!
You will need the Adobe Reader to download and view the
eBooks on this page and others. Download the free viewer now
:
____________________________________________________
Attracting Your Life Partner; Tap In 2 Love™; (and the Five Fatal Flaws of Finding Love, below)

This e-book outlines some of the main components of our "Tap In 2 Love" Workshop. If you've been seeking your ideal mate and are only getting "losers" or no one, then you need to read this book. It's actually part of a book I'm writing on this subject. It's not easy to find just the right person...unless you know what you're looking for. And it's also detrimental to carry around baggage from past relationships.
Use this eBook to help you attract the love you seek and deserve! This is an interactive book with several processes you must complete. So if you don't want to do the work, don't get this book. But then don't blame me if you keep attracting the wrong men (or women.) :-)


$9.95 Tap In 2 Love
The Five Fatal Flaws of Finding Love™
I HIGHLY recommend that you also get this accompanying book: Learn the five biggest's mistakes that people make in seeking their ideal mate, and how to easily correct them. This book was my subject for the 2012 Tapping World Summit.


$6.95 Five Fatal Flaws of Finding Love™
____________________________________________________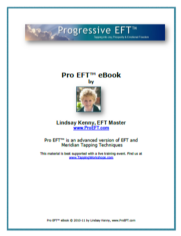 EFT Basic and Beyond eBook - This 40+-page booklet takes the reader from Basic EFT to EFT and Beyond. It teaches several Pro EFT techniques, including Reversals and the 9 Stumbling Blocks of EFT. If you're new to tapping or want to learn a different spin on the basics then this is the book for you.

$5.95
____________________________________________________
Bundling Baggage™ may be the most powerful and important technique in Pro EFT.

If you were repetitively emotionally or physically abused by your parents, siblings or peers, or had an alcoholic mother or father who ignored you, or experienced any number of childhood traumas, then you need to hear this audio.

These experiences mean that you received multiple messages that you were not OK, didn't matter, or that you just weren't't good enough. Unfortunately, those messages are written on the indelible slate of who you are as an impressionable child.
Learn how to erase those messages and reclaim your life with Bundling Baggage.

$5.95

Find the teleclass audio about this product on the Power Package Teleclass Series page
____________________________________________________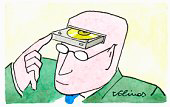 "Change Your Thoughts and Change Your Life" - This tip is a simple process to transform negative thoughts into positive positive ones. It's age-old and tried and true. Thoughts are powerful, whether negative or positive. Be the guardian of your thoughts to change the results in your life. It really can be that simple! It's FREE.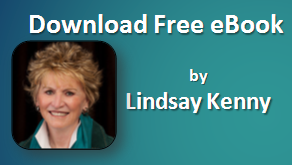 You will need the Adobe Reader to download and view the
eBooks on this page and others. Download the free viewer now:

____________________________________________________
Clearing Clutter for Clarity and Confidence
When you are free of clutter in your home, office, car, or mind, you will find more energy, clarity, focus, pride, self-esteem and joy in life. This is a book for all who are troubled by "clutter" of any kind.

$2.95
Read about the teleclass audio on this subject with our Power Package Series
____________________________________________________
Complex Issues vs. Simple Issues
In this 12-page case studies Lindsay teaches while she describes her experience with one client. What appeared to be a simple issue (which Lindsay defines in this article,) ends up being complex. You many find that many of your own issues are complex, and knowing how to deal with them differently than simple issues will greatly improve your tapping results. This booklet comes with a free 20-minute audio as well, describing how to identify complex issues and how to work with them. This is an important Pro EFT concept.

$4.95
____________________________________________________
Fear and Anxiety
Fear and anxiety can cripple you emotionally. If you suffer from it then you know. This eBook began as a chapter in Ron Ball's book "Freedom at Your Fingertips". I help people, via tapping everyday who suffer from fear and anxiety-related symptoms. Knowing the cause of your anxiety or from where the fear stems can help you alleviate it. Hopefully, this little book can help you with that and more.
____________________________________________________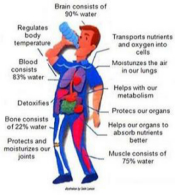 The Importance of Water This little article can make a huge difference in resolving your issues. Learn how and why increasing your hydration can improve your health and your tapping results. And it's Free!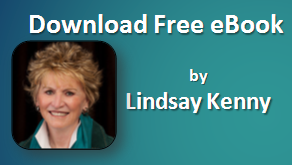 You will need the Adobe Reader to download and view the
eBooks on this page and others. Download the free viewer now:

__________________________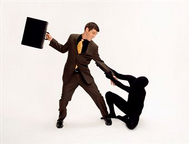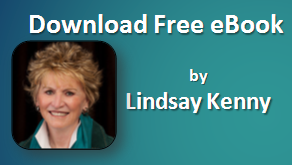 Limiting Beliefs and Fears ... While this is about success, you canapply it to any limiting belief or fear. Download this free article now. Then listen to the accompanying teleclass audio on our Products Page.
____________________________________________________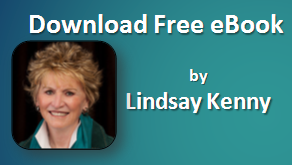 Pro EFT™ vs. Basic EFT or Tapping; We are often asked why and how Progressive EFT™ is different than basicEFT. This article, or eBook explains it well. It's FREE and we hope you enjoy it. Download the eBook >>
BTW, there are also links in this pdf document that allow you to read more about each process or technique. And you can't beat the price. ;-)
____________________________________________________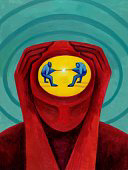 Reversal Neutralization™; Reversals are arguably the biggest impediment to EFT working. Learn to fix this issue and improve your results almost instantly.


$5.95
For more information on this subject read about our Reversals Package which includes an audio, video and our New Reversals Protocol material.
____________________________________________________

Tap Away Anger™; Anger can really get you into trouble when you can't control it. If anger controls YOU, then you need to read this concise ebook about tapping it away. Once you understand the importance of letting go of anger and the one HUGE block in the way, it's easy to tap away.


$1.99

Read about the Anger, Resentment and Frustration teleclass audio at this link
____________________________________________________
Tap Away Stress™ - You may know how damaging stress can be to your body, but you may not know how to neutralize it. This simple e-book and accompanying Tap-Along audio will help you deal with the scourge of our lives; Stress. Don't learn how to live with stress, learn how to tap it away.



$1.99
____________________________________________________
Tower of Shame™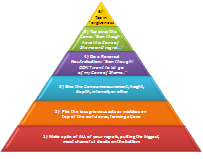 I see self-incrimination constantly in my private practice and in my classrooms and at every level. People beat themselves up for everything they've ever done wrong; and it manifests in lowered self-esteem, worthiness, confidence and physical pain.
A few years ago I developed a new process called "the Cone of Shame" (now called the Tower of Shame.) This process has produced remarkable success for increased worthiness, greatly improved self-esteem and reduction (or complete elimination) of pain and illness. Who doesn't want those things? Read what just a couple of peeps have said about this process.
Acquire this four-part package: A two-part article and two audio recordings



$13.95
____________________________________________________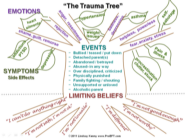 The Trauma Tree™ is one of our signature products. It visually demonstrates a way to see the four different elements of almost every issue. Once you learn the Trauma Tree method it makes finding cores issues and tapping them away so much easier. Paired with the Bundling Baggage Technique, the Trauma Tree is a powerful tool for understanding and tapping away traumas and other adverse events, emotions or beliefs.
While we teach how to use this concept properly in our Ultimate Practitioners Workshop, we wanted to get it in the the hands of everybody. It's really a cool process. I think you'll find it's worth it.



$24.95 You are buying not just a booklet but how to do a valuable process. It's the material that's valuable, not the paper. AND this package includes two 18-21minute videos with Lindsay detailing how to use this process. This simple concept can make your tapping subjects SO much easier.
____________________________________________________

Vets PTSD Articles -
These two articles were written by Lindsay after participating in a documentary "Emotional Freedom: The
Ans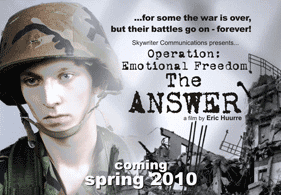 wer" It's about Veterans with PTSD and how EFT helped them reclaim their lives. The subjects of this study were from The Viet Nam, Iraqi and Afghanistan and Gulf wars. It was an extraordinary experience that Lindsay wanted to share with others. There is no charge for these articles.
Download the articles here:
First of two articles - The Meet and Great
Second of two - The Transformations
To purchase a copy of this documentary or watch the trailer of the movie, visit this site. http://tinyurl.com/vetsfilm You can also download the series from there very inexpensively.
____________________________________________________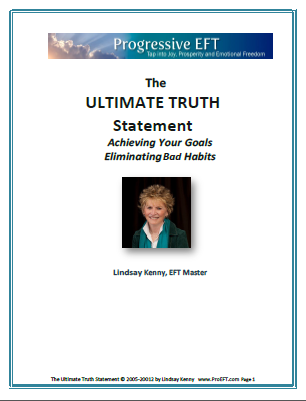 UTS™ - The Ultimate Truth Statement™ is one of our signature Pro EFT Processes. Once it's crafted (the statement) it becomes a powerful contract with yourself. I use it extensively and very successfully with clients to help them work toward any goal or objective. You can learn how to become a proficient speaker, parent, writer, pianist, golfer, or whatever. You can also use the UTS to eliminate bad habits such as; being late, clutter, procrastination, addictions, over-eating and more.
It's also my go-to tool for weight release and attracting your life partner. This is a fabulous utility process and works hand in hand with the Law of Attraction. This ebook explains how to use the UTS step by step.



$5.95
____________________________________________________
Six Rare Reasons "Why People Feel Worse After Tapping"
It's true that is IS possible to actually feel worse after tapping. How can that be? Tapping usually makes us feel much, much better! This FREE six-page article explains why you might have a temporary set-back after tackling some big issues on your own. Don't worry, it's not a fatal flaw. And, in fact, it is actually good news if you have a bad reaction. Read why and how that's possible by downloading this article. BTW, during and after tapping it's important to drink a lot of water. You'll be releasing stored up toxins into your system. Staying hydrated will help dilute them and flush them out.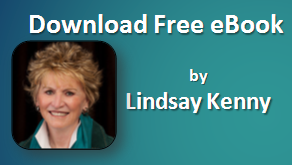 Download this free article here
____________________________________________________